Something Wicked This Way Comes!
Suffocated by suspense? Filled with fervor?
Fear not, Gloomizens! Join us for the release of Gloom: Digital Edition this fall! Immerse yourself in the macabre and mournful world of Gloom as you prove once and for all that no one has it as bad as you. For the first time ever take your crestfallen campaign
online and prove to the Gloom community that your suffering puts all others to shame! Gloom: Digital Edition brings all of your favorite characters to PC & Tablet with animations and voices that bring them to life like never before. Select your family and
watch as the denizens of Gloom spring to life just in time to meet their untimely deaths!
So join us this fall as Sky Ship Studios,
in partnership with Atlas Games, brings you the world of Gloom: Digital Edition!
---
Feeling woefully exposed? Welcome to the world of Gloom where all playing cards are traumatically translucent.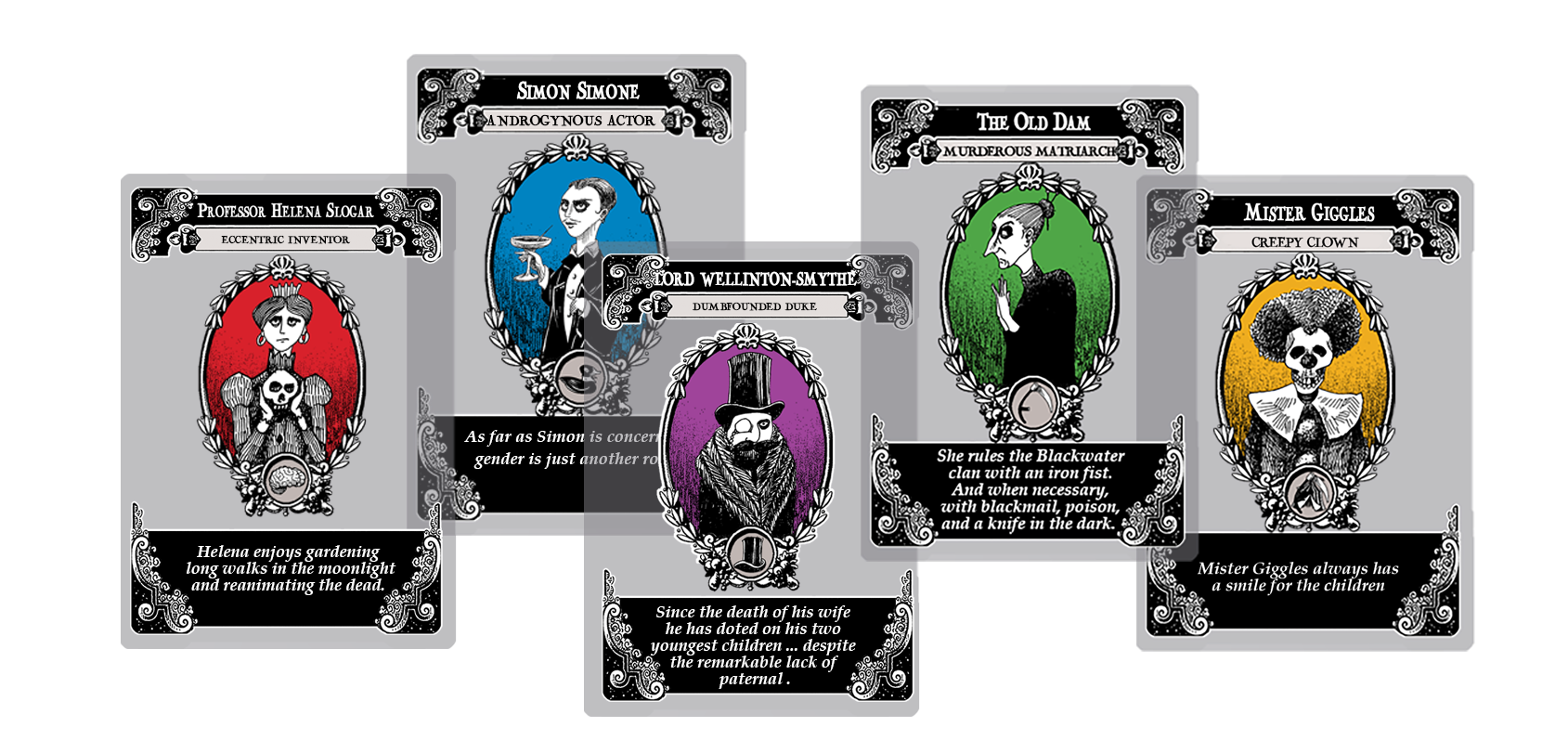 ---
"I've never felt so alive!.. and I hate it."
Watch as your characters come to life (or death) with animiations and voices.
---
Misery loves company
Play friends and family around the globe and
prove to them once and for all
that they're the ones getting all the breaks.
---
The world is your dark, sad, depressing oyster
Watch as the world of Gloom is craftily recreated with melancholy melodies and delightfully decrepit environments inspired by the enigmatic Edward Gorey.
---
Frustrated and sad that you can't play Gloom: Digital Edition, yet? Well, congratulations! Your misery just gained you -20 points. But, if you're one of those oddities that prefers the pleasurable things in life, you can sharpen your skills by picking up a copy of Gloom: Second Edition or the expansions, in stores now!