The digital realm is about to get a whole lot Gloomier!
In Gloom your goal is sad, but simple: Make your freakish family suffer the greatest tragedies possible before passing on to the well-deserved respite of death, and watch as their miserable tales unfold! Sky Ship Studios, in partnership with Atlas games, are proud to announce Gloom: Digital Edition! We're hard at work developing Gloom for the digital realm and we want your help! Check out Sky Ship Studios on Facebook and share your thoughts as we near the launch of our Kickstarter.
Help us make 2016 the Gloomiest year of your life!
---
Feeling woefully exposed? Welcome to the world of Gloom where all playing cards are traumatically translucent.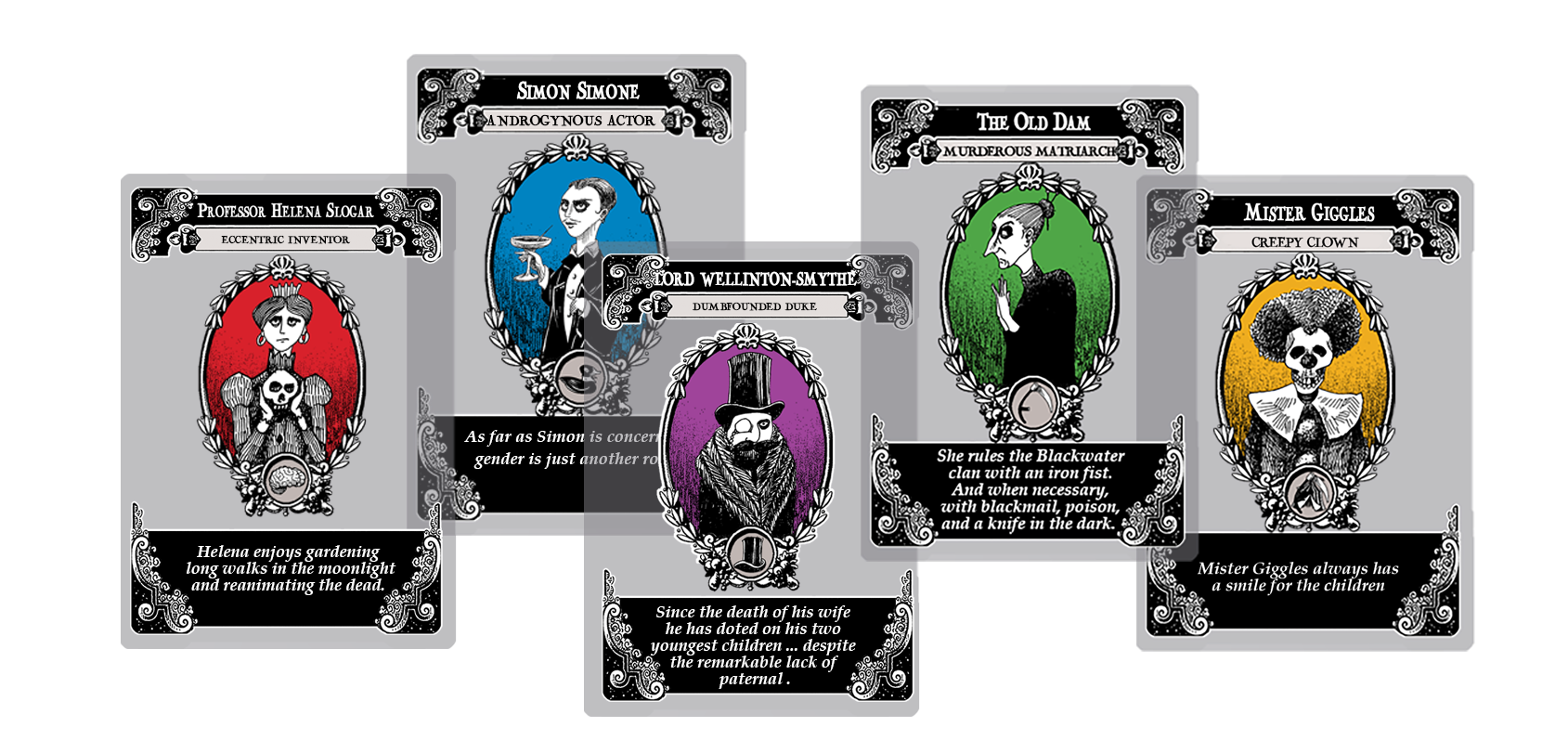 ---
"I've never felt so alive!.. and I hate it."
Watch as your characters come to life (or death) with animiations and voices.
---
Misery loves company
Play friends and family around the globe and
prove to them once and for all
that they're the ones getting all the breaks.
---
The world is your dark, sad, depressing oyster
Watch as the world of Gloom is craftily recreated with melancholy melodies and delightfully decrepit environments inspired by the enigmatic Edward Gorey.
---
Frustrated and sad that you can't play Gloom: Digital Edition, yet? Well, congratulations! Your misery just gained you -20 points. But, if you're one of those oddities that prefers the pleasurable things in life, you can sharpen your skills by picking up a copy of Gloom: Second Edition or the expansions, in stores now!